"We can judge the heart of a man by his treatment to animals"
Immanuel Kant - German philosopher
---
Victor was born in the shelter. His mom was pregnant when she was rescued.
we adopted him when he was about 3 months old, and he turned out to be the sweetest dog you can ever imagine.
Victor is now the official 4Pawz dog. He loves people, dogs and cats, and never seem to get tired of playing all the time.
Stop by and play with Victor, or better yet, bring your dog over for the perfect playmate.
فيكتور ولد في ملجأ الكلاب من أم تم انقاذها وهي حامل
تبنينا فيكتور عندما كان عمره 3 أشهر، وتبين أنه من ألطف الكلاب التي قابلناها
فيكتور أصبح الكلب الرسمي لفوربوز. وهو يعشق الناس والكلاب والقطط ولايمل من اللعب طوال الوقت
تعرف على فيكتور عند زيارتك لفوربوز أو اجلب كلبك ليقضي وقت ممتع مع رفيق اللعب المثالي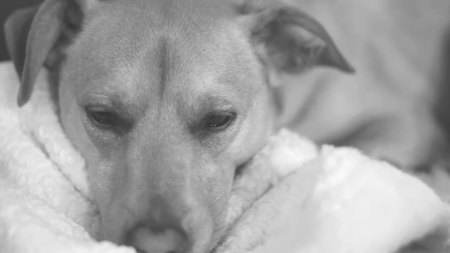 more than just a pet shop
4Pawz Loyalty Program
Get Back 10 KWD for every 30 KWD you spend!
No more waiting.. book an online spa appointment for your pet today
We invite you to chill out in our cozy little snug lounge with your dog or cat...
Have fresh coffee, grab a dog book or novel from our library, get tips & advice about dogs, watch dog shows & information on the big screen, all while your dog enjoys playing with a free toy.
---


"A lot of shelter dogs are mutts like me"
Barack Obama

Please adopt don't shop..
4Pawz strongly encourages people to adopt dogs & cats.
We work with rescue groups & organizations in Kuwait, and provide donations, help & support to the best of our ability.
4Pawz gladly gives the following as a gift when you adopt a dog or cat from Adopt A Street Princess shelter or KARE Kuwait volunteering group :
1. Help & advice on setting up your pet at home.
2. One week of our healthy fresh dog food for free.
3. One free basic grooming for your newly adopted pet.
To redeem your gift, please present your coupon received upon adoption to our staff at 4Pawz.
Healthy mind...

Healthy body...


Happy dog...

4Pawz... Because Healthy Dogs Are Happy Dogs
We are true animal lovers, and therefore we refuse to offer any cruel or unpleasant pet products